Hi and welcome!
HHTronik is your source for awesome* electronic modules for your projects! Kits, modules, tools and more for Arduino/Raspberry PI/ESP32 etc…
(*) we offer only products we find worth buying ourselves. Furthermore we design and manufacture our own electronic modules in Engen – Germany. They all come with a detailled datasheet for less surprises and more fun, so you can buy with confidence!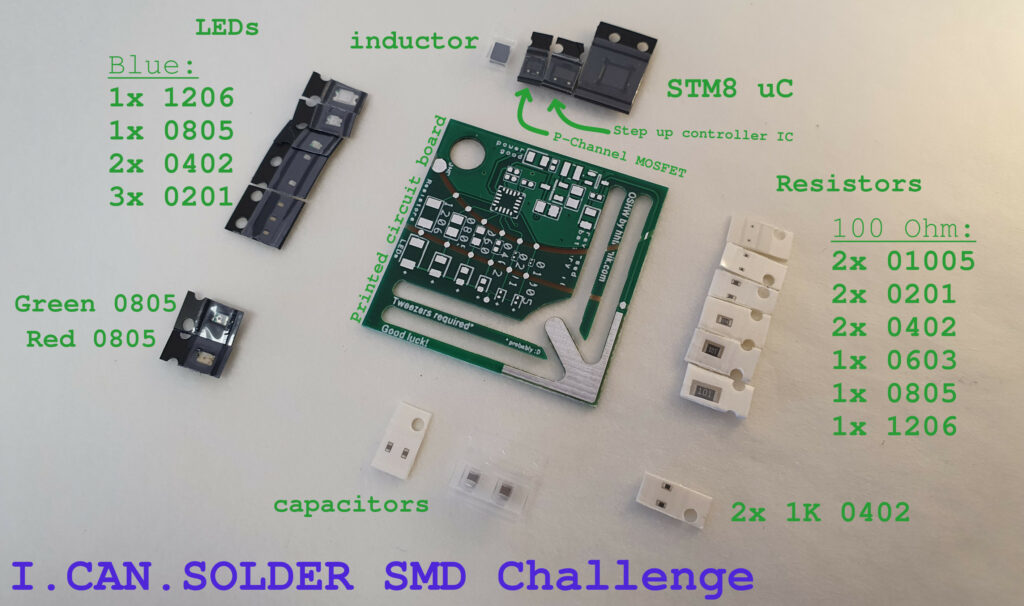 I.CAN.SOLDER Challenge (only for the brave ;))
Can you(!) solder 01005 SMD?
Featured products
PGCPSU DUO
PGCPSU is a three-in-one power supply board: it integrates a lithium battery charge management circuit with 5V and 3.3V DC-DC converter-based output rails to power most projects in a very compact form factor.
EterniTree – Christmas tree ornament PCB
Our awesome limited edition OSHW ultra low power Christmas (tree) ornament for 2020! Eight white LEDs driven by a slightly unusual, software controlled, step up converter circuit sipping on energy.
Q.O.K. I.CAN.SOLDER Challenge
This one is definitely not designed with SMD beginners in mind, worse actually; it's designed to be challenging even to experienced solderers.
New products
On Sale
Discover the shop
more awesome stuff for your projects
From our Blog
---
Tell your friends about us
Want to get the latest news from us 1 to 3 times a month?
Then subscribe to the newsletter!
You can read our privacy policy here.